Operation X Free MMO Game
Become a secret superagent and fight against villains! Operation X is a free-to-play browser RPG game allowing you to fulfill your childhood dreams about becoming… no, not a firefighter or an astronaut, but a true special agent! Choose the look of your character and climb the career ladder by accomplishing secret missions, eliminating enemies and training your agent.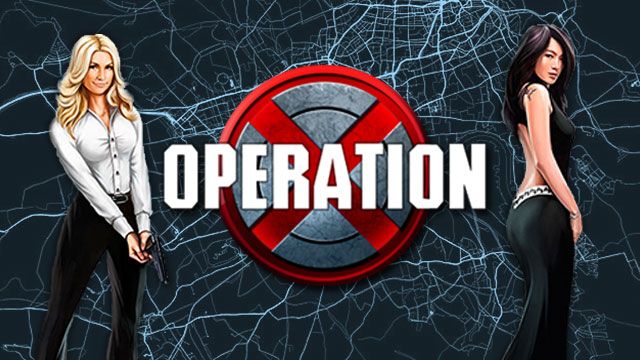 Play Now
All your actions in Operation X are associated with taking care of your agent's "career". You start off by defining the look of your (male or female – it's up to you) character. Those fond of customizing characters in RPG games will be satisfied with the number of possibilities. Naturally what matters are such qualities as physical condition, initiative, intelligence and instinct. As many of you surely presume, thoughtful distribution of experience points between these traits will be crucial at later stages of the story.
Operation X is a free game with wide possibilities as it offers RPG fans much more than just character customization. Accomplishing missions is necessary for your character to climb the career ladder. You will perform your tasks – such as eliminating certain goals and other agents - in Berlin and its suburbs. Every success is rewarded with money – this will prove useful in a world of crime and danger.
In the meantime you ought to take care of your career by e.g. training your character – not for free, of course. Training can be divided into different categories depending on what skills they improve. Apart from training, agents can spend time at work – not killing, but simply doing physical or office work. That's a great way to earn some money, though it requires large amounts of spare time.
The classic approach to gameplay in Operation X will surely appeal to fans of such browser games. Other functionalities let you form teams, browse through stats and invest in premium packages (as well as codes giving you access to the virtual currency), which means even greater chances of becoming a top agent!